What is AfterSignal?
AfterSignal filters and confirms the signals from the iCOT indicator, and intelligently assists you with exact trade entry and exit points.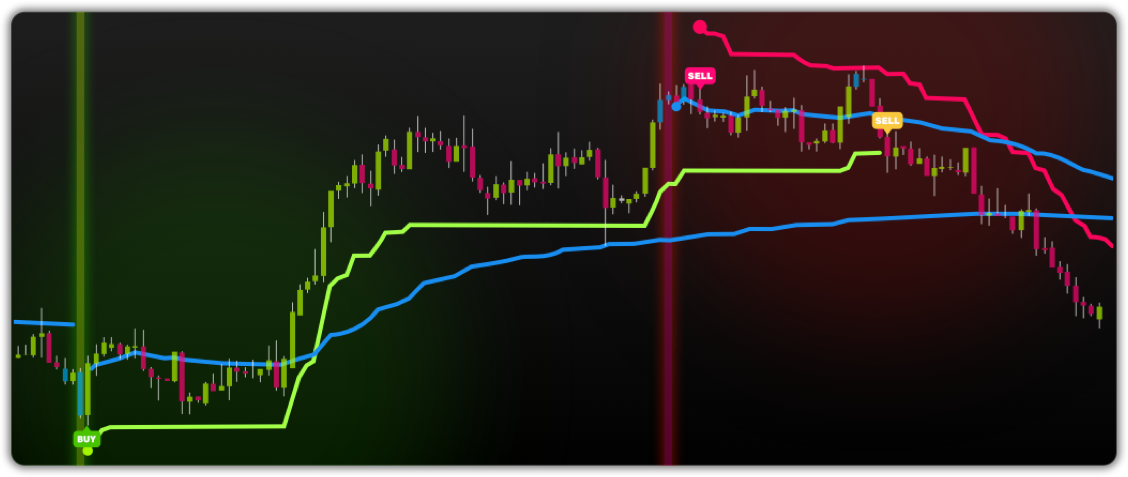 FEATURES
Versatile

You can use the COTBase.com iCOT indicator on any chart type (eg. candlesticks, bar charts, renko, range bars, etc.) and time-frames (eg. 1-min, 5-min, 1-hr, 4-hr, etc.).

Aftersignal can detect amazing trends on all these timeframes.

You can choose between two platforms now: NinjaTrader 8.1.1.6. and TradingView

Proprietary algo

We used AI and various other methods to create a truly unique indicator that - we believe - descibes market forces the most efficient way.

We have found that this is possibly the closest we could get to a realistic estimation of the fundamental forces driving the market.

Data does not come from CFTC

The COTBase.com iCOT indicator does not source any of its data from the Commodity Futures Trading Commission.

Accurate signal logic

We mark "pseudo-Commercial" buy/sell setups with a yellow diamond below/above the price. We mark "pseudo-Speculator" buy/sell signals with blue bars.

The statistically best "3-fold confluence" setups are marked with green/red stripes (and/or other markers).

AfterSignal filters these signals and creates confirmed entries with immediate assistance on the right stop and trailing stop locations, distances.

Key features:

Allow plotting pseudo-Commercials and Change, pseudo-Speculators and Change, Balance Line and Change.
Allow highlighting any of the above series if they cross above/below a user defined threshold
Allow configuring the strength and markings of "All Signal" confluences
Allow setting the logic for Change calculations and markings
Allow confirmation strengths and direction filtering
Allow stop strength and multiple trade direction options
Sound alerts
Can be used in Market Analyzer
Can be used in Strategy Builder
Can be used in Bloodhound
Can be used in 3rd party indicators, strategies, products
Professional programming methods for easy calling
Dedicated NinjaScript signals

Compatibility:

Instruments: futures, forex, stocks, CFDs, indices, options
Interval types: time and non-time-based, standard or custom
Chart styles: any

Usability:

Ready to use out of the box with our extensively tested parameters, markers and signals applied automatically
Fully configurable & customizable with ease
The NinjaTrader version can be installed on maximum 2 computers
The NinjaTrader 8 version of the indicator is compatible only with NinjaTrader 8.1.1.6.